Te Awamutu meal delivery service
Freeman Court extends its support to the local community by offering delivery of nutritious hot meals, seven days a week for $9 per meal.
Healthy, hearty, affordable meals

Freshly cooked at Freeman Court

Delivered warm at lunchtime every day

Friendly volunteers deliver your meal

Free delivery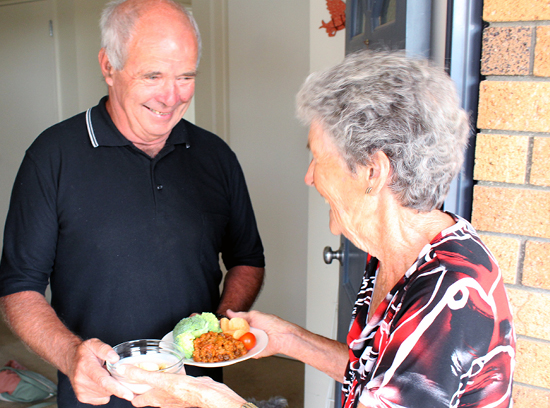 Once signed up, meals will be delivered on the days agreed, at lunchtime. Payments are made weekly, either by cash, cheque or internet banking.
The Meal Delivery Service is also available for short term, for example during times of sickness or recovery.
Download a registration form here or contact Sharon, the meal coordinator, on 07 871 5260.
Get your meals delivered at home